Turkish Coffee has a unique taste, froth, aroma, brewing technique, and presentation…
What makes Turkish coffee is special is the unique preparation techniques invented by the Turks.
Itis made with delicious Arabica beans that come from Central America and Brazil. Beans are very finely ground and cooked with a Turkish coffee pot called "cezve". In the past copper coffee pots used since copper is a perfect material to distribute the heat evenly. After the coffee is cooked it is served in small demitasse cups.  Before having a sip, ensure you wait to allow coffee grounds to settle to the bottom.
Turkish coffee is served with Turkish delight and we have the best ones in stock. Don't forget to add it to your order.
Keyifce Pomegranate and Pistachio Turkish Delight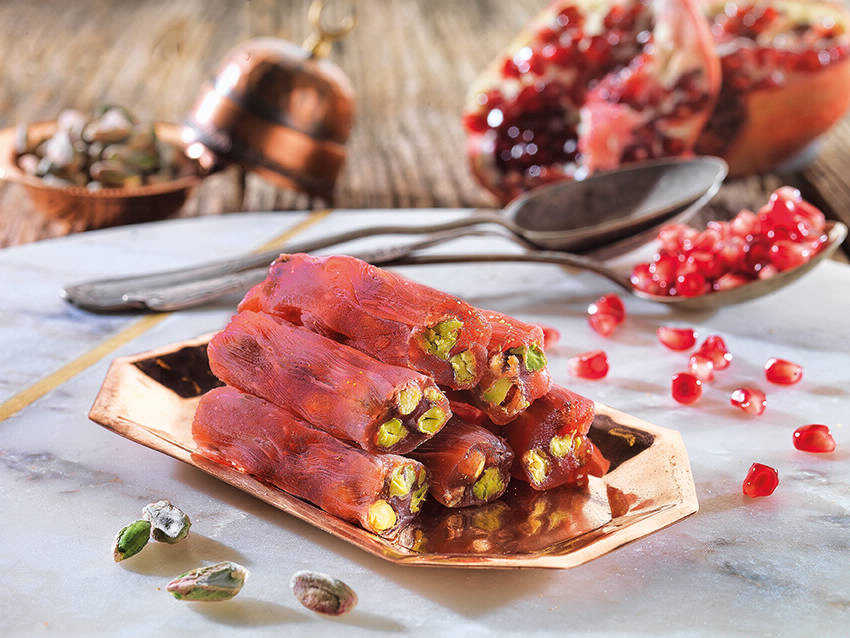 To learn more about this special coffee, you can visit Wiki pages.