Cherry Stem Tea | Form tea | 20 Teabags

To add other tea products to your order, you can visit HERE.
Please click HERE to see the rest of  our Turkish Tea selection in our sister store Turkishmart
Easily brew Tea by carrying practical bags of Dogadan Form Mixed Herbal Tea, which make it easy for you to drink tea, and you can prepare your tea immediately whenever you prefer to drink Tea.
It is a healthy and Low-calorie drink

The region on the eastern edge of the Black Sea offers the ideal conditions for tea cultivation in terms of geography and climate. A benefit that should be exploited to the full.

Dogadan Form Mixed Herbal Tea with Cherry Stalks, which is prepared with a mixture of different herbs, is both delicious and extremely healthy tea for those who pay attention to weight and want to lose weight. This fragrant drink can be consumed either by sweetening or without sweetening.
It is rich in vitamins, minerals, and antioxidants that provide a tasty burst of goodness.
Check out the herbal tea benefits 
Cherries have that perfect sweet and sour balance
They contain an abundance of antioxidants, have anti-inflammatory properties along with other benefits.
Cherry stem Tea is a powerhouse of nutrients just like the cherry fruit.
Turkish Tea Culture:
Turkey has always been famous for its robust Turkish coffee and strong black tea. Did you know that along with the beverages themselves, the preparation and consumption of tea and coffee are an integral part of Turkish culture and daily life?
Tea is an important part of Turkish culture and is the most commonly consumed hot drink, despite the country's long history of coffee consumption. Offering tea to guests is part of Turkish hospitality.
It is consumed all day long starting with breakfast and continuing right on through until bedtime. Offering tea and drinking tea together is a gesture of friendship.
Instructions :
Place the Cherry Stem Tea teabag in a Cup
Pour Hot Water into the Cup
Let the Teabag flavor steep into the water for 2-4 minutes
Enjoy your warm cup of cherry stalk tea in less than 5 minutes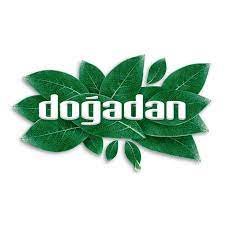 Check out the Dogadan Tea Festival in Istanbul