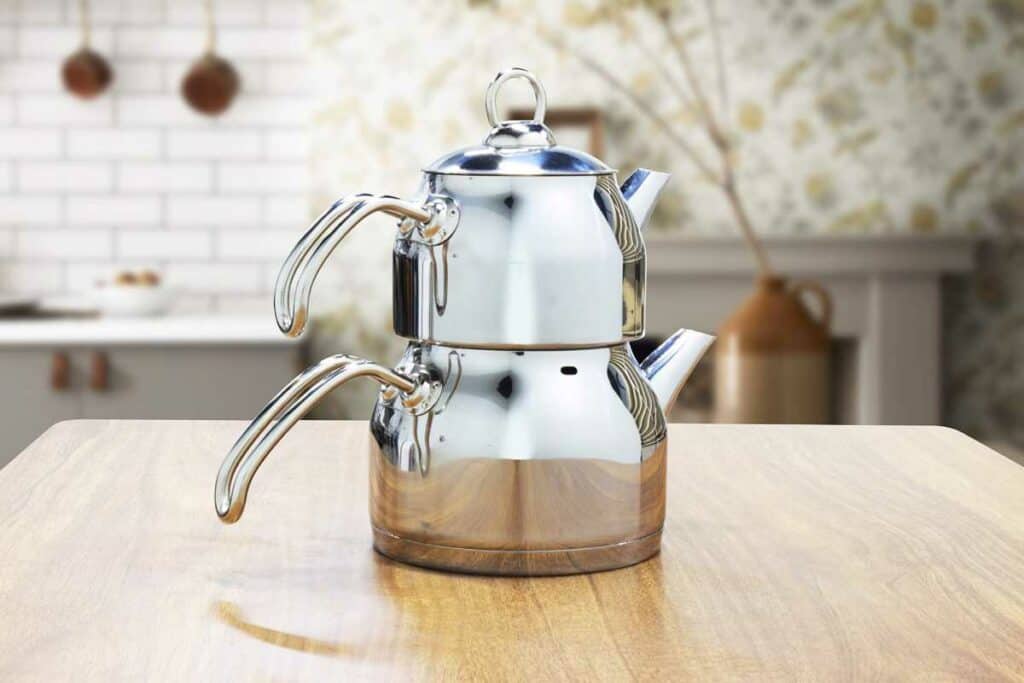 TURKISH TEA POT
What is a Turkish Tea Pot?
Two-part cooking set to make Turkish tea. The top part is called demlik to infuse the tea leaves. The bottom part is used to boil water and add to the top part.
What is it made of?
Most of the time stainless steel and enamel.
How do I make Turkish tea with it?
Please watch the Youtube video.
---
https://www.youtube.com/watch?v=VSBCvRoCd1g