Are you looking for a custom corporate, appreciation, birthday, wedding or special event unique gift baskets?
Give your clients, employees or colleagues a perfect gift and express your gratitude with a unique Turkish Bazaar Gift Set. Turkish Bazaar is your Custom Corporate and Special Events Gift Basket Canada Specialist for any Turkish related products!
See some of our  best sellers collection below or entire catalog on our Gift Sets section. If you still didn't find what you are looking for, please call to custom design a solution exclusively for you! We will customize the gift baskets based on your need and help you to find just the right gift set for you.
Our top sellers
Elegant Turkish Coffee Survival Kit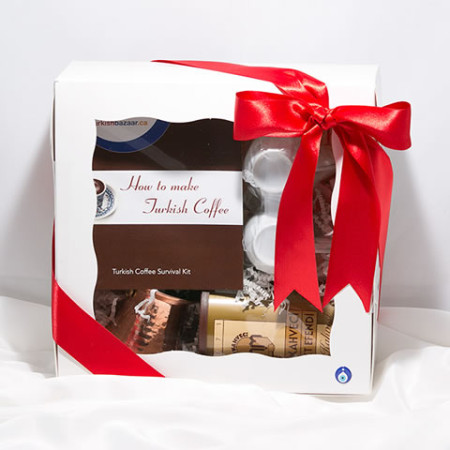 2 Traditional Turkish Demitasse Coffee Cups and Saucers
1 X-Large Handmade Traditional Copper Turkish Coffee Pot
1 Kurukahveci Mehmet Efendi Turkish Coffee (250g)
1 Koska Turkish Delight with Hazelnuts ( 500g)
Mini brochure explains"How to Make Turkish Coffee" and Turkish Coffee History
Exclusive Turkish Tea Survival Kit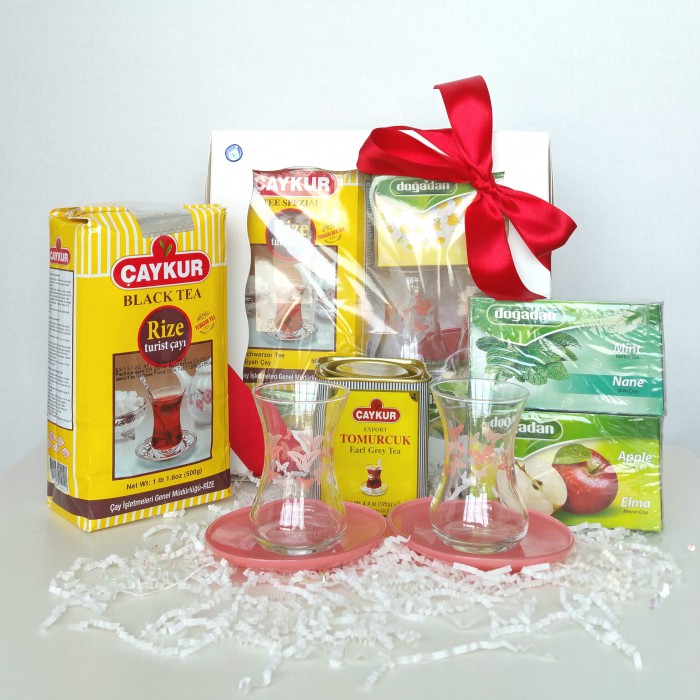 1 Çaykur Rize Turkish Loose Black Tea (500 g)
1 Çaykur Earl Grey (bergamot flavour) Loose Tea  (125 g)
1 Dogadan Apple Tea
Choice of Your Tea Glass: 2 Turkish Butterfly or Nature Style Elegant Tea Glasses
1 Choice of Your Herbal Tea: Dogadan  Green,  Chamomile, Linden & Mint,  Sage,  Form or  Fennel  Herbal Tea
Premium red gift wrap & premium white gift box
Exclusive Turkish Traditional Gift Set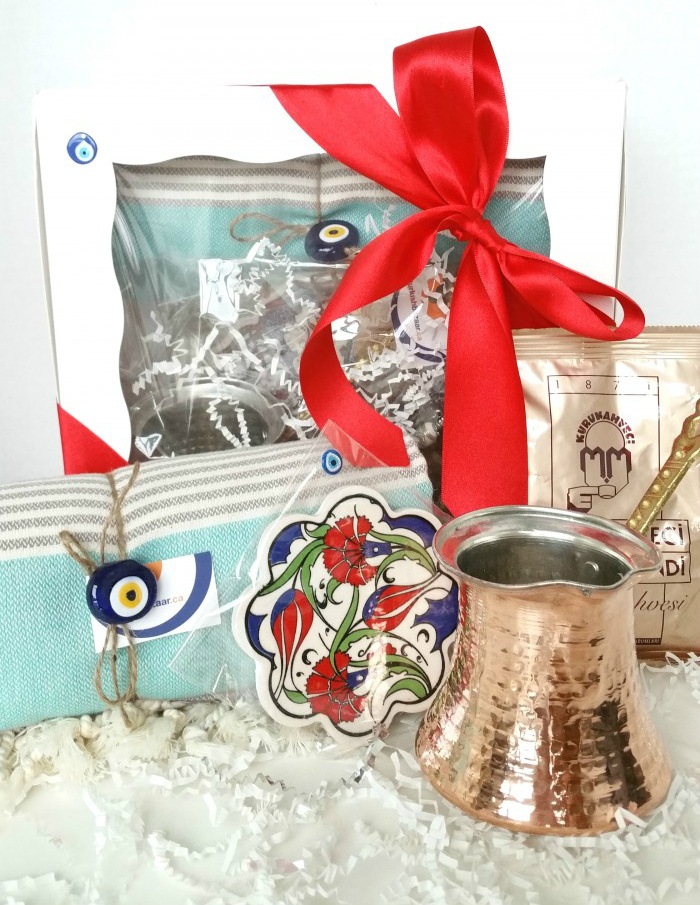 1 Turkish Bath Hamam Towel
1 Handmade X Large Coffee Copper
1 Ottoman Design Small Size Trivet (different for each package)
1 Kurukahveci Mehmet Efendi Turkish Coffee (100g)
1 Evil Eye Bracelet (different for each package)
Mini brochure explains"How to Make Turkish Coffee" and Turkish Coffee History

Premium red gift wrap & premium white gift box